Executive management of DTVANE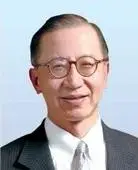 Thomas Yang
CEO (Chief Executive Officer)
Thomas joined DTVANE in December 2004 after earning a Master's degree in Electrical Engineering from Fudan University in Shanghai. Previously, he has spent the majority of his career in US and Japan, holding a variety of senior positions in technology and supply chain with Cisco and Fujitsu. In March 2005, he became the Senior President of DTVANE and subsequently as Chief Executive Officer in September the same year.
As CEO, Thomas guided the company to redefine and execute the company's strategy. He actively encouraged to expand the international markets and focused on the digital TV head-ends operations. Thomas has led DTVANE to become the global leader in Digital TV and Broadcasting solution. Under his leadership, DTVANE has emerged stronger, with better technological and product positions in both its core businesses.
Henry Zhao
GM (General Manager)
Henry has served as General Manager of DTVANE since May 2005. He oversees the overall technology development, manufacturing and marketing of the HD/SD Professional IRD, A/V Encoder, and Modulator for DVB,ISDB,ATSC standard. Prior to his current position, Henry was the Vice General manager of HIKVISION. He began his career in 1992 as an Assistant Marketing Planning Manager for 3 years there, then as Marketing Planning Manager in 2003. His excellent management on Marketing Development, Application of Advanced Technology deserved him a very good reputation in Digital TV industry. In January 2005, Henry joined DTVANE and was assumed as Vice General Manager firstly. Soon in May, he became General Manager of this company because of this outstanding ability and his irreplaceable controlling of the vision of DTVANE.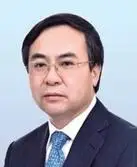 Sky Chen
CMO (Chief Marketing Officer)
Sky worked for DTVANE in October 2004 as the Sales Engineer. Her excellent marketing performance drove her to be Sales Manager after 3 years. Under her leadership, the sales strategy has been focused on executing superior account management and developing wider international markets. Sky served as Chief Marketing Officer in June 2011. She commenced in the engineering support to customers, and selling the entire DTVANE product portfolio across a customer's system – all with the goal of increasing the company's market share. Sky earned her B.S. degree majored in Electronic Commerce from Nanjing University and MBA from Shanghai Jiaotong University.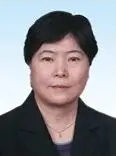 Melody Li
CFO(Chief Financial Officer)
Melody Li has been the chief financial officer of DTVANE Company since May 10, 2007. She is in charge of the company's overall financial management including operation finance, reporting, internal control, tax and treasury, as well as corporate finance and audit.
She was voted as best CFO in Finance Asia's annual poll for Asia's Best Managed Companies in 2006. At that time, Melody served as deputy chief financial officer of DTVANE, taking on responsibilities to oversee key aspects of the company's finance organization.
Before joining DTVANE, Melody was an audit partner at KPMG in Beijing for 16 years for the initial public offerings and audits of several major large-cap Chinese companies listed in international capital markets. She also provided audit and advisory services to major multinational corporations operating in China.
Melody is a member of the Association of Chartered Certified Accountants (ACCA) and a member of the Chinese Institute of Certified Public Accountants. She holds a bachelor's degree in accounting from Capital University of Economics and Business.
Jack Hu
CSO(Chief Strategy Officer)
Jack Hu has been chief strategy officer of DTVANE since January 2009. He joined the company in August 2007 as executive vice president of strategy, and served as Acting President of China Baidu! from November 2004 to July 2007.
Jack Hu brings a broad range of academic and practical business experiences to DTVANE. Prior to joining DTVANE, Jack Hu served as a professor of strategy at Cheung Kong Graduate School of Business in Beijing, China. From 1995 to 2004, he was a faculty member at INSEAD.
Jack Hu has conducted extensive research on e-commerce, growth strategies of Chinese companies, the competition and cooperation between Chinese and multinational firms, and how the emergence of Chinese competitors is changing global competition. His case on Haier's acquisition strategy won the prestigious Pedro Nueno prize of the 2000 European Foundation for Management Development (EFMD) Case Competition, and is widely used in business schools.
Jack Hu has published widely in the world's top management journals, including Academy of Management Review, Organization Science, Journal of International Business Studies, Harvard Business Review, Sloan Management Review and California Management Review. His research has been highlighted by The Wall Street Journal, The Economist, CNBC and BBC. He has also published various well-received articles and books on Chinese enterprises, including "The Hidden Dragon," "Winning by Strategy" and "Dragons at Your Door."
Jack Hu obtained his doctorate in international business and strategy from University of Illinois at Urbana-Champaign, USA in 1997, and his bachelor's degree in economics from Fudan University in 1985.
Fred Xin
CTO(Chief Technology Officer)
Fred Xin joined DTVANE in May 2009. He became chief technology officer in August 2009 with responsibility for the formulation and implementation of DTVANE's technology development strategy. He has also been president of DTVANE's DTV CAS software development from the time of its inception in September 2012 until September 2013.
Before joining DTVANE, Fred Xin was assistant managing director at MicroResearch Asia, where he had served since 2003.
Prior to this, he worked at Zhejiang University in Hangzhou, China as a professor and as head of the psychology department. He graduated from the psychology department of Hangzhou University in 1990 and has a Ph.D. degree in engineering.
Fred Xin is a committee member of the China Computer Federation (CCF), which recognized him in 2008 with an award for outstanding contribution. He was honored by the CCF Young Computer Scientists & Engineers Forum as one of China's 10-year outstanding young IT professionals.
Fred Xin was the chair of the 2010 CCF Conference and a co-chair of the 2011 ACM Conference on Computer Supported Cooperative Work.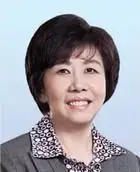 Rena Shi
CPO (Chief People Officer)
With about 12 years of human resources leadership experience, Rena joined DTVANE in October 2010 as Senior Vice President of Human Resources and was later 2012 appointed as Chief People Officer. Prior to DTVANE, she served as Human Resources Manager in Simens China, where she qualified General Intelligence Assessment. Her previous roles include human resources Consultant for Huawei which was responsible for more than 500 employees across a number of China sites, delivered projects and initiatives as set out by the global human resources Centre and also provided support to the energy units in China. Rena is a member of the Zhejiang Industries board of directors where she heads the Human Resources Committee. She holds a bachelor's degree in Human Resource management from Chongqing University and a master's degree in H&R Management from Beijing University.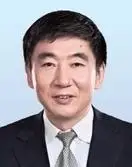 Nick Wei
CSO(Chief Risk Officer and DTVANE Secretary)
Nick Wei has been Chief Risk Officer of DTVANE since June 2009, responsible for driving, building and enhancing the company's risk management system to ensure sustainable, healthy and effective organizational development. As DTVANE's secretary, Nick also facilitates strategic collaboration among different businesses under DTVANE.
Nick has extensive experience in network security, e-commerce, online transaction and payment.
He joined DTVANE in March 2005 as director of the network security department, building a security management system and a team of network security professionals for Dtvane.com. His work successfully laid a solid foundation in risk management for DTVANE.
Prior to joining DTVANE, Nick was a renowned criminal investigator in China. He holds an EMBA degree from China Europe International Business School.